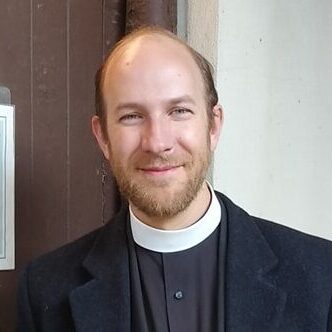 Father John Mason Lock
Fr. Lock was born and raised in Albuquerque, New Mexico. He was baptized at St. John's Episcopal Cathedral and raised in the Episcopal Church. He attended the University of Delaware, majoring in English Literature with a minor in Jewish Studies. Soon after graduation he began seminary at Trinity School for Ministry in Ambridge, Pennsylvania. He served as curate for five years at All Souls Episcopal Church in Oklahoma City. In 2013, he was called to Trinity. He brings his love of Bible study, leading worship, and compassionate pastoral care to his work at Trinity. He and his wife, Bonnie, have four young children. In off hours, he enjoys reading, listening to music, hiking, and traditional woodworking and other handcrafts.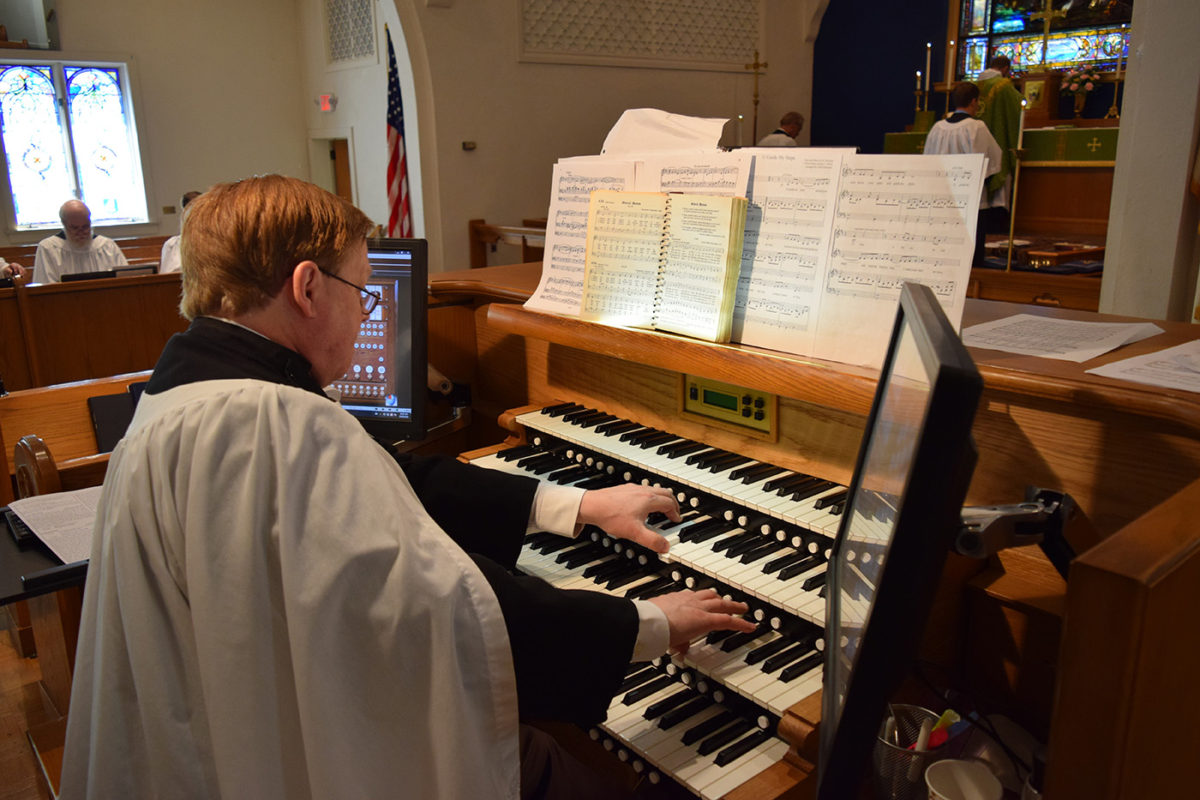 Dr. Allan Robinson
Dr. Allan Robinson grew up in Memphis, Tennessee. He is a graduate of Westminster Choir College in Princeton, New Jersey (B. Mus., 1991) where he studied organ under Robert Carwithen and composition with Ronald Arnatt. He holds a M.Mus. (1994) degree from Rutgers University in choral conducting. There his teachers included Richard Westenberg (choral conducting), Noel DaCosta (composition) and Nicholas Roussakis (16th century counterpoint). Dr. Robinson holds a D.M.A. from Boston University (College of Fine Arts/School of Music). His doctoral research was historical/musicological in nature. His dissertation is entitled: The Genesis of Cultivated Choral Tone in the Unites States (1906-1928): Peter C. Lutkin, F. Melius Christiansen, and John Finley Williamson. Dr. Robinson's musical and research interests include musical composition and theory [including the use of computers for composition], sixteenth-century counterpoint, music of the Renaissance, organ and choral performance and repertoire, sacred organ and choral practice in the Northeastern United States after 1900, a cappella choral history and performance, American choral history, and the history of American Choral Education. He is a nationally published author, having appeared in The American Organist Magazine; and is cited in The New Grove Dictionary of Music and Musicians. In addition to his work at Trinity Church, he is the organist of Temple Emanu-El of West Essex (Livingston), NJ; and a faculty member at Middlesex County College where he teaches music theory, music history, keyboard studies and applied music and directed the college choir. Dr. Robinson is also on the faculty of the Arts and Education Program of New Jersey as an artist-teacher. The organist and choirmaster invites all interested persons to come and be a part of music making at Trinity. His philosophy is that sacred music represents a "meta-mix" spirituality, fun, and excellence as a votive offering to God!
---
Parish Administrator
Iris Zhu-Mowry
---
Wardens
Church wardens are lay people who assist the priest in ministry and leadership. They care for the people of the parish and they act as stewards of the church property.
CANDY PELLECHIO
ROB BIRN
---
Vestry
Vestry members are lay people who serve three year terms, primarily assisting in the regular administrative duties of the church, including finances and building maintenance. They also serve in leadership positions for ministry and fellowship activities.
UNTIL 2025
Todd Barfield, Glori Diaz, & Rachael Guadagno
UNTIL 2023
Eric Bunting, Scott Landau & Clare Resnick
UNTIL 2024
John Carscadden, Katherine Haynes & Valerie Wagner